Ingredients:
1 Pork Tenderloin
White Bulls BBQ Pulled Hog For Pork
Fuel:
Cherrywood/Cherry Pellets
Prep:
Trim Your Tenderloin to Desired Shape/Size, We Recommend Trimming Until Thin layers Of Membrane are no longer Present. Season Liberally With White Bulls BBQ Pulled Hog For Pork 6 -24 Hours Before Cooking. We Strongly suggest Seasoning 12 or more Hours Before Cooking, And Wrapping it in Foil and Placing in the Fridge Overnight for the Perfect Dry Brine to Lock in the Flavors.
Cooking Method:
Place Your Tenderloin On your Pit/Smoker at 225F and Roll Until 110F Internal Temperature. Flip Tenderloin Over at 110F and Then Let it Roll to 140F. At 140F, Glaze both Sides With Your Favorite Sauce (For This Recipe, Ya Boy Likes Traeger Apricot). Once Reaching 150F Take Your Tenderloin Off And Rest 5 Minutes.
The Rest/Slicing:
Rest Your Tenderloin on a Tray/Cutting Board With Foil Over It. Allow 5-10 Minutes to Settle Down. Slice About 1/4 Inch Thick Slivers of Juicy Pork And ENJOY!
Shop Pulled Hog And Follow Along Step By Step With Chris On The Youtube Recipe Video Below: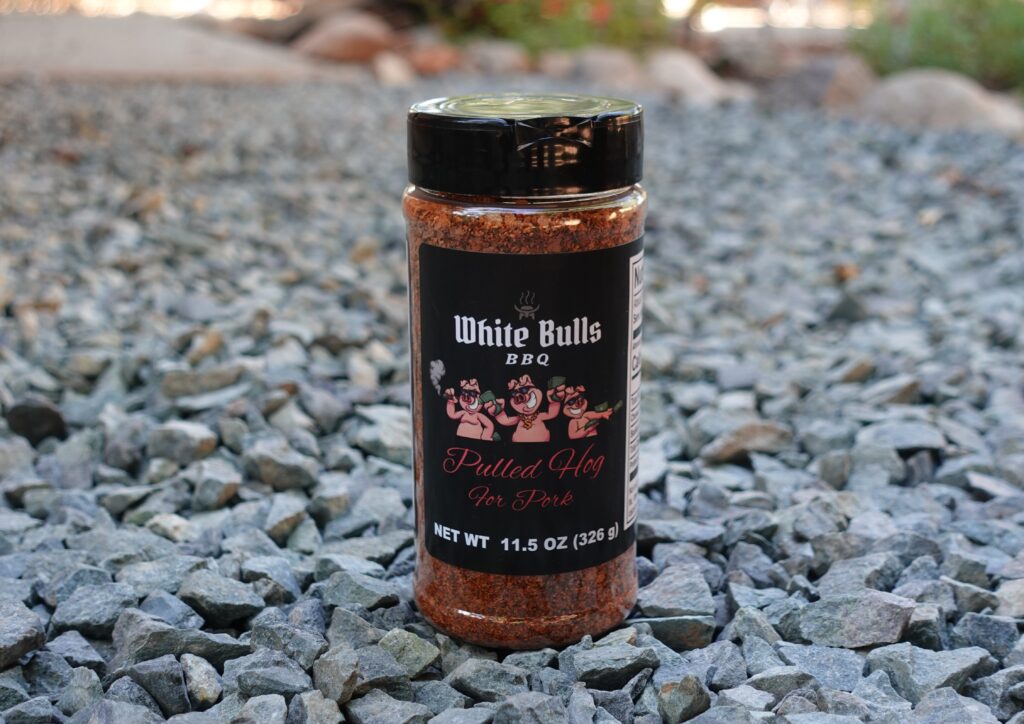 Pulled Hog for Pork 11.5 oz.